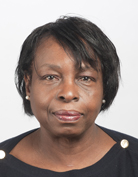 Counsellor/Psychotherapist
Enid Atkinson
BSc (Hons), Adv Dip Counselling, RMN
My background includes psychiatric nursing and I have over twenty years experience working in the NHS with people experiencing wide range of psychiatric and psychological problems - example: depression, anxiety, phobias, post-natal depression, post traumatic stress, bereavement issues and alcohol dependency problems.
I have been practising for fifteen years as a Counsellor/Psychotherapist and my aim is to provide a safe non-judgemental environment which will enable you to gain insight, self-knowledge and understanding of your problem.
I undertake regular supervision, personal therapy and training. I also practice meditation and regular participate in courses provided by Clairvision School of Meditation
www.clairvision.org
I work with individuals and couples; offer short and long term counselling and psychotherapy, acknowledging that each client needs are different. I use an integrative approach recognising that different people benefit from different kinds of therapy, often combining the use of the psychodynamic and humanistic approach.
I specialise in:
Anxiety and panic attacks
Depression
Loss and grief
Phobias and compulsive behaviours
Post-traumatic stress
Relationship problems
The effects of childhood abuse – emotional, sexual and physical
How will you benefit?
Therapy offers the client an opportunity to explore their issues with myself, focussing on thoughts, feelings and behaviours. Exploring repetitive patterns of relating to others in the clients present and recent past. Clients feel a sense of relief at being able to gain clarity regarding issues that felt heavy and burdensome, whilst also enjoying a sense of freedom and lightness and increase in self-esteem. Therapy can also be used as a personal development tool.
For further information or to book an appointment contact:
email
cottingleymanor@gmail.com
or telephone 01274 510200 or 07527 062297