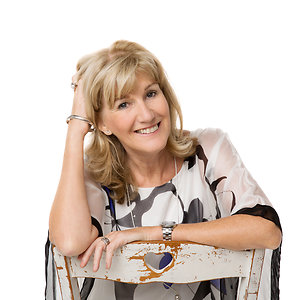 Psychotherapy Hypnotherapy Reflexology Practitioner
Catherine Taylor
MSc Int Psych Dip Hypnotherapy (Senior Qualified) MINT SQHP GHR NRH UKCP
'Administering therapy that respects people are different
and need treating as a whole being'
Who am I?
I am an experienced practitioner of all aspects of psychological health and psychotherapy. For the last 13 years I have worked in the field of mental health in private practice. During that time I have become conversant in the treatment of clinical depression, anxiety, post traumatic stress disorder, grief, relationship difficulties, phobias, obsessions. Such disorders are considered to be general and could even be considered common. I am also able to help with what could be considered more complex diagnoses such as 'Personality disorders' or 'Bi-polar', and would be willing to liase with your GP or Consultant to complement any treatment and/or medication prescribed by them.
My special interest and on going study is on the subject of the mind-body connection and treating the client as a whole. I feel that the areas I am qualified in give me the knowledge base and my client work provides me the experience to grow in that field. A particular interest at present has been Irritable Bowel Syndrome.
What can I offer?
Having a masters degree in integrative psychotherapy (University of Wales) means I have the knowledge to draw on the many models of psychotherapy that have become popular in treatment today. This knowledge coupled with my experience enables me to tailor make a treatment plan best suited to the client.
Whether a person just needs coping strategies 'CBT' (cognitive behavioural therapy), or whether they would like to understand and work with some deeper issues; together we can discuss what would be involved and the various ways their aim could be achieved. This could be in the use of psychodynamic therapy, hypnotherapy or a combination. I respect that each person is individual, and, that is key to our working together.
I am able to offer counselling for post traumatic stress disorder and have worked offering employees de-briefing and assistance in overcoming their trauma, I have found hypnotherapy to be a very useful tool in its treatment. I have worked with Pathways through Trauma (now Maitland Health)
Being a Senior Qualified Practitioner of Hypnotherapy offers the client more choices. Combining hypnotherapy with CBT sometimes helps the new patterns of thinking and behaviour to be achieved more quickly. Alternatively if the issue is more complex hypnotherapy sometimes 'explores the problem' cutting down the amount of therapy sessions required.
Hypnotherapy on its own can be a powerful treatment for relaxation, confidence, smoking cessation, weight loss and much more. See my website for some further information
www.peaceofmind2me.co.uk
As a qualified reflexology practitioner (British School of Reflexology) with over 18 years of experience, I am able to treat physical conditions that may have originated from, or be perpetuated by, anxiety: sometimes referred to as 'psychosomatic'. I have a special interest in the body-mind connection and always find it beneficial to treat the client as a whole person both mentally and physically.
Referrals
If you are unsure what you need, call for an initial chat or email Catherine direct. Your Consultant or GP can refer you by writing to me at Cottingley Manor Consulting Rooms.
I am registered with most insurance companies including BUPA, Standard Life, AXA, Cigna and AVIVA.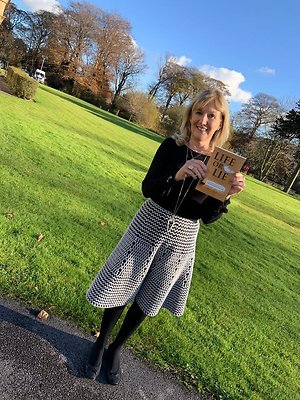 Life or Lie
Uncover The Facts and Switch On THE POWER OF FEELING
By Catherine Taylor

If you would like to purchase my book, Please get in contact with me via phone or email.

View my website at www.peaceofmind2me.co.uk
Member of The Institute of Natural Therapy MINT
Member of United Kingdom Council for Psychotherapy UKCP
Member of General Hypnotherapy Register GHR
Email therapyyorkshire@outlook.com
Or telephone 01274 510200 or 07958 728837